STM has supplied two new pipe conveyors for the handling of cement clinker in a cement plant located in the South Italy – Barile (Basilicata).
The supply of these two pipe conveyor is part of a larger project that the customer is implementing in order to reduce its environmental impact and improve the performance of the production process.
The design and manufacturing of the equipment, completely carried out in Italy by STM, started in August 2019 and took about seven months. All the installation operations have been carried out without stopping the customer's production process.
The "Flying Pipe Conveyor" is a peculiar conveyor with a self-supporting structure with a forestay bridge configuration which allows to minimize the number of steel supports. The basic feature of the pipe conveyor is, with the exception of the head and the tail, the shape of the pipe in between idlers in hexagonal positions.
The Flying Pipe Conveyor is loaded as a conventional troughing conveyor and discharges at the head pulley as a conventional conveyor as well. Past the loading area, the rubber belt in the intermediate sections is folded like a pipe for both carrying and returns parts.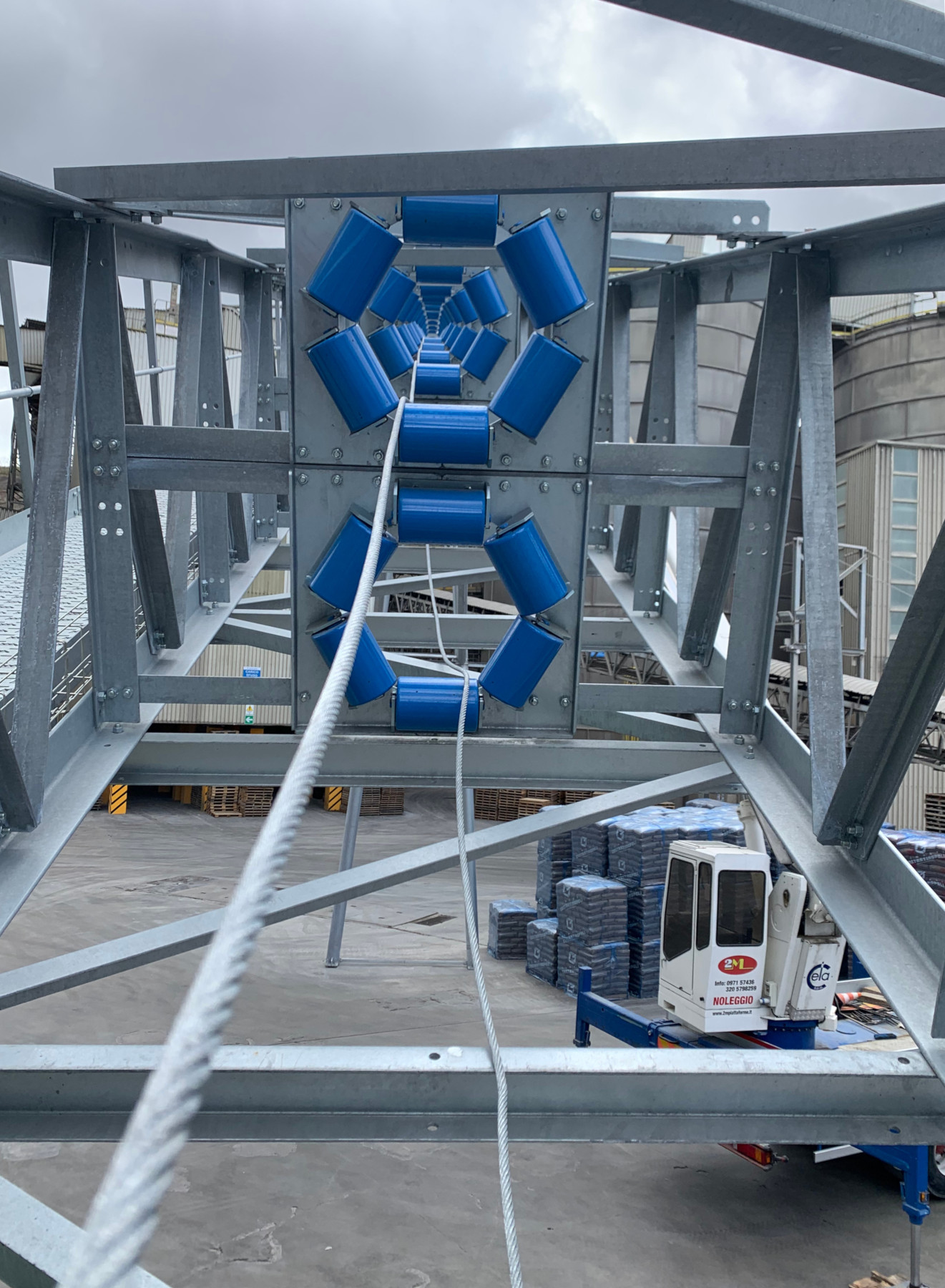 For this specific application, the cement plant will be able to handle the clinker in two different directions: to the clinker main storage where there is a reclaimer or to a temporary silos. This project's configuration provides both vertical and horizonatl curves with a radius of 100m with several space constraints due to existing equipments.
This specific conveyor for cement plants allows for the following advantages:
better protection of the product against climate-related issues;
protection of the environment;
flexibility in the determination of the trajectory;
reduction of required space (especially in width).