UAE's Etihad Rail has awarded the project to construct freight facilities for its railway network stage 2.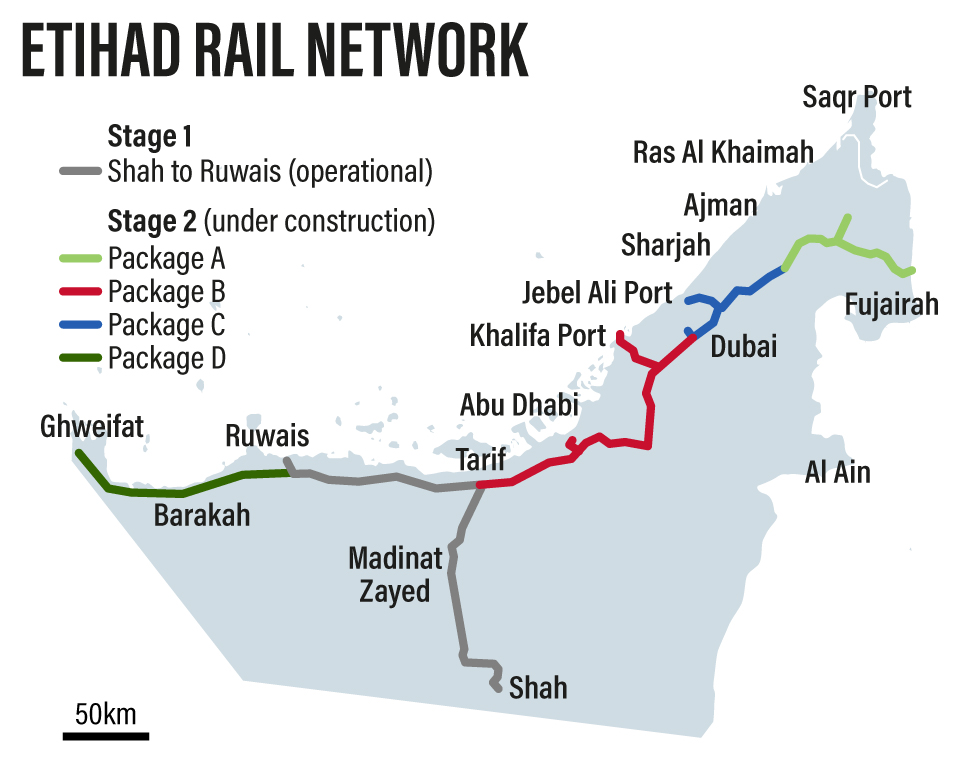 The scope of work involves Design, Engineering, Procurement, Construction & Commissioning of Bulk Material handling systems (Rail loading and unloading systems) with associated civil and structural works, bulk material storage facilities, general cargo and container handling facilities with freight terminal management & control systems.
All the freight stations will include railway siding and track works apart from other infrastructure works such as bridges, buildings, roads & drains, water and electricity utility systems.
STM has been awarded the supply of a Radial Telestacker Conveyor for the bulk material handling, which will support the supply of bulk materials needed for the construction operations.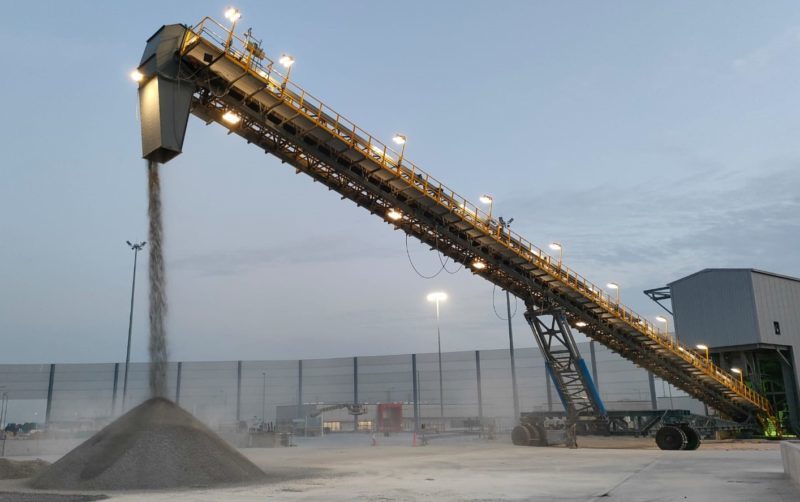 Materials: Limestone
Capacity: 1.100 ton/h
Width: 1.000mm
Lenght: ~60mt
Slope: 10° – 20°