STM is delighted to be involved in a mayor Italian infrastructural project such as the Terzo Valico dei Giovi, which represents a big opportunity for the area's economic development and will favour the flow of people and merchandise between northern Italy and the rest of Europe.
The high-speed/high-capacity rail line will run for a total of 53 kilometres, 36 kilometres of which in tunnels. It will cross 14 municipalities in the provinces of Genoa and Alessandria as well as the regions of Liguria and Piemonte.
Once the project is completed, the main gallery, known as the Galleria di Valico, at 27 kilometres will be the longest in Italy and ninth in the world. It will create a connection between Genoa and Milan in 50 minutes against the current one hour and 39 minutes, and between Genoa and Venice in only three hours and five minutes.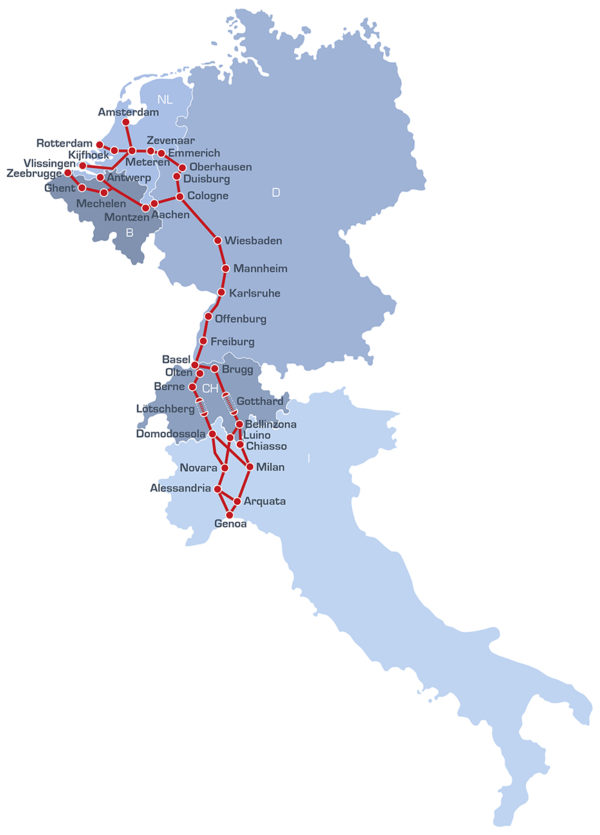 It is for this reason that Terzo Valico dei Giovi became a priority project for the European Union as part of the Trans-European Transport Network (TEN-T), a policy to develop an interconnected transport infrastructure network across the continent. It will belong to the Rhine-Alpine corridor linking Genoa with Rotterdam, or the Mediterranean with the North Sea.