STM provided its expertise in the handling of muck materials generated from TBM's excavation for the construction of the new rail access to the terminal T1 of El Prat Airport in Barcelona.
The project focuses on the railway connection between the Barcelona Airport and El Prat del Llobregat, with a total length of 4,495 meters, 3,385 meters of which is underground.
Excavation of the tunnel started in September of 2017 with the installation of the TBM and the necessary additions for digging, including STM' belt conveyor system. The tunnel was dug with the EPB (Earth Pressure Balanced) tunneling machine which had an excavating diameter of 10.6 m and a 9.6 m interior diameter.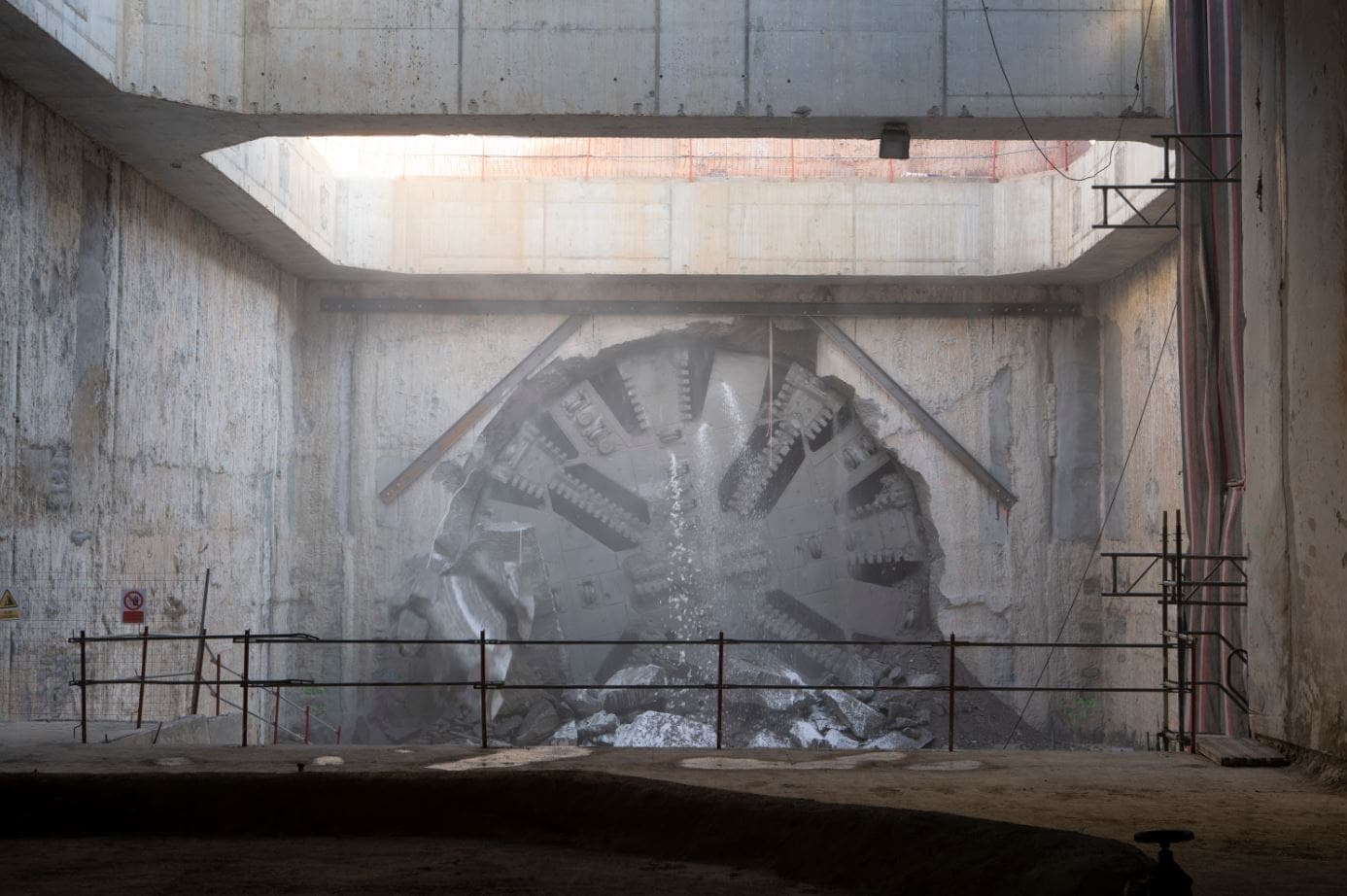 At the end of 2018, the final section of the tunnel connecting the Rodalies with Terminal 1 was finished.
On December 19 2019, excavation reached the end of the tunnel connecting the Rodalies R2 line with Terminal 1 at the Barcelona-El Prat Airport.
For this project, STM's scope of supply included a swiveling stacker as well with a peak loading capacity of 1000 ton/hour for the handling of tunnel muck.
In order to meet the need of TBMs, STM developed a specific continuos conveyor which is the most efficient and effective solution to handle materials extracted by tunnel boring machine.